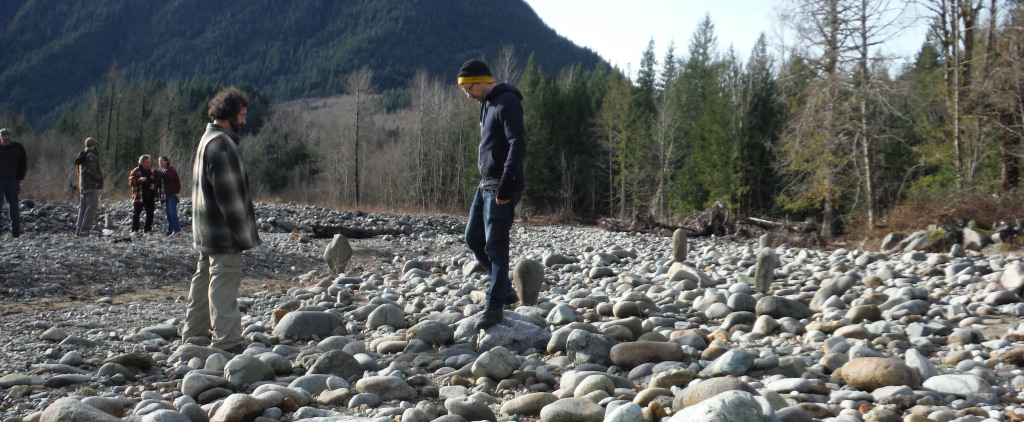 We are a Seattle-based, interdisciplinary group of artists, technologists, designers, builders, and community organizers who share a passion for collaborative installations at the intersection of art, technology, and the built environment.
Founding Members
Shelly Farnham (project coordination, artist, technologist).  Shelly has played creative director, artist, and community organizing roles over numerous installations and events, bringing skills as an artist and as a technologist to collaborative projects, in addition to more organizational and event production skills.  You may see her arts bio, paintings, and installations at http://shellydianefarnham.com.  Shelly is also the president of our sibling non-profit Third Place Technologies, with a mission to foster collaborative, creative communities, learn more at http://ThirdPlaceTechnologies.com.
Jeff Larson (artist, designer).  Jeff is an artist, designer and illustrator, and has played a lead role in numerous projects over the years.  See his portfolio at http://Slowercase.com.   He's most well known in Seattle for his Lighter of the Month Club series, abstract paintings, and his collaboration with Skill Shot, Seattle's pinball zine. You can buy his designs at http://Society6.com/LarsonLarson
Greg Larson (maker of metal things, builder, mechanic).  Greg is a maker and builder, bringing strong sculptural, electrical and mechanical skills to the team.  He is a pinball technician and founder of Quick Pinball Repair.  Greg also has a special affinity for the process of firing metal and ceramics.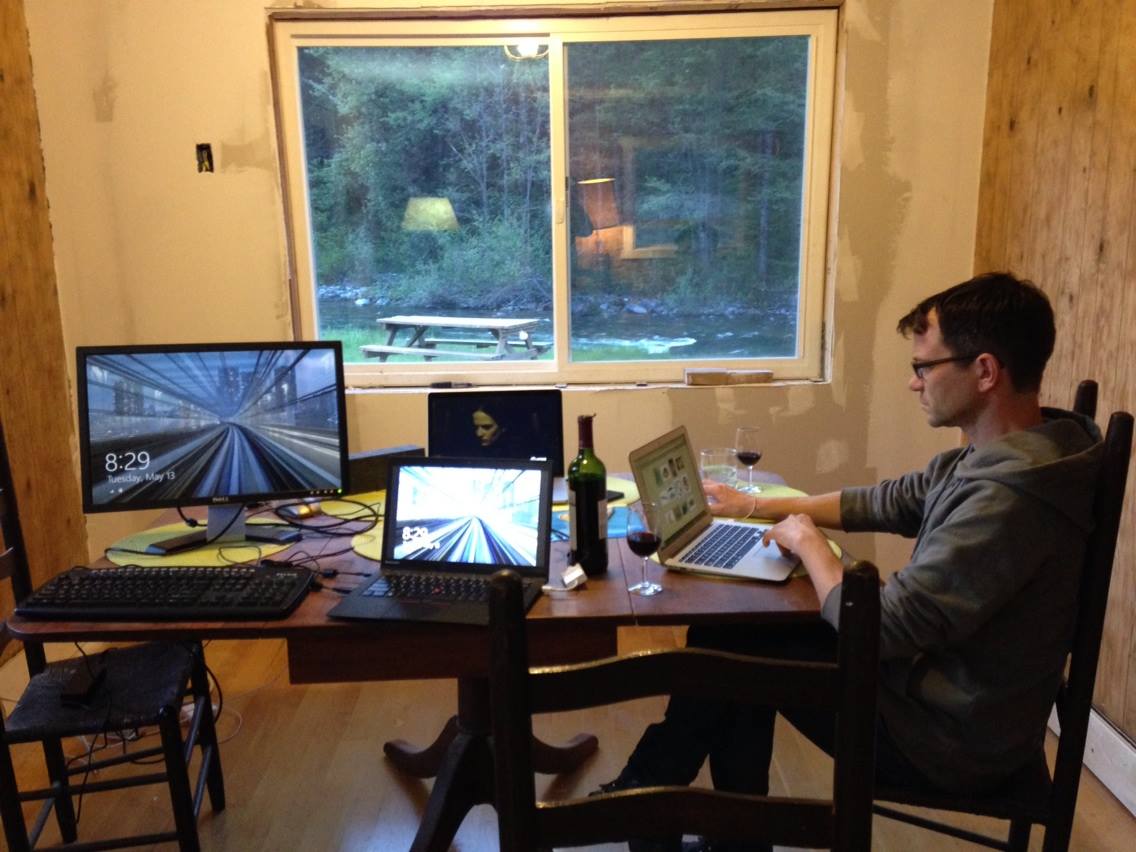 Affiliate Members
Andrew Cole (artist, mechanical and electronic design, installations).

Andrew is a tech creative, who has been leveraging his electro-mechanical skills to create interactive installations for over a decade. He has a general engineering degree and works in software

.  See https://aocole.net/
Brandon Traynoff (artist, builder, event installations).  Brad is a an artist and finish carpenter specializing in wood as a creative medium.  He also has extensive experience working with large scale installations for events.  See shiverwood.com
Benjamin Flaster (artist, builder, mechanics).  Ben is trained as a mechanical engineer, but his passion is for sculptural installations both large and small.
Dan Walker (builder, sign maker, artist).  Dan Walker is a professional sign-maker and builder, who has played a key role producing large scale installations both professionally and as a collaborator on  the team.   
Joshua Lind (designer, web developer, lighting installations, sound).  Josh Lind is a lighting geek, designer, and professional web developer who has created a number of "geek" projects over the years, with a particular focus on interactive lighting, music and radio.  See a list of his art projects here.
Jeremy Calvert (developer, physical computing).  Jeremy's day job is as a developer, and as a collaborator brings his passion for physical computing.  With formal training in mathematics and physics, and continuing professional and academic work in software development, he is constantly seeking new challenges in a wide variety of disciplines.  Recently he has driven projects in computer vision, alternative energy generation, and information retrieval.
Andrew Tomacelli (writer, sculptor, builder).  Andrew is mostly a writer, but a sculptor and a builder as well. Most importantly, he's dumb enough to get on a really tall ladder when we need it.