Who We Are
Totally Legit is a creative collaboration group, an interdisciplinary team of artists, designers, technologists, makers, and community organizers.
What We Do
We create interactive art, experiential installations, and collaborative events with a special focus on the intersections of art, technology, and culture.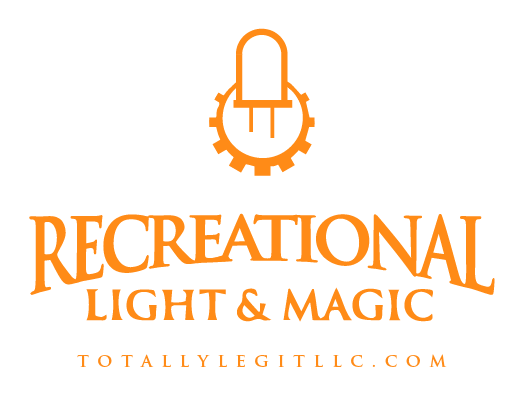 It's official, we are dropping the "Recreational Light and Magic" part of our name. We were calling ourselves Recreational Light and Magic (a Totally Legit LLC) as a bit of culture hacking, jabbing the Star Wars' parent company Industrial Light and Magic.   Thanks to Jeff, we even had a set of matching Logos!  Somehow, Industrial Light and Magic never noticed. However, it has just been too much of a mouthful.  So as of this week — we are just Totally Legit.
We adapted the Arduino software originally developed for our Attacks from Mars projects for a custom wall piece painted by Shelly Farnham:  See Attacks from Mars on the Wall.    We then worked with the Seattle Pinball Museum to do a piece to display on their wall using an old Totem playfield.  See the animation on youtube here: https://www.youtube.com/watch?v=TAfIDhl02q0.
Get Involved
If you have a passion for art and tech, we are always looking for people who want to help us push the bounds of what is possible. If you are interested,
contact us
, or come to our exhibitions and events.