Who We Are
Totally Legit is a creative collaboration group, an interdisciplinary team of artists, designers, technologists, makers, and community organizers.
What We Do
We create interactive art, experiential installations, and collaborative events with a special focus on the intersections of art, technology, and culture.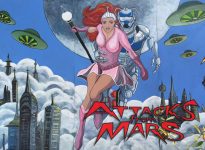 We are very pleased to announce our upcoming art installation at the Vermillion Art Gallery and Bar! ******* ANNOUNCING ******* Attacks from Mars: We Welcome our Robot Overlords! an art installation by Totally Legit Thursday, Dec 14, 2017 through Friday, Feb 5, 2018 Vermillion Art Gallery and Wine Bar 1508 11th Avenue, Seattle WA 98122 Vermillionseattle.com https://www.facebook.com/events/145896532713370/ Opening night party: Thursday Dec 14, 5-8pm (Capitol Hill Art Walk) In the age of digital media, there's a renewed nostalgia for the kinetic, sensory bumps and clicks of mechanical machines, as exemplified by the resurgent popularity of pinball games here in…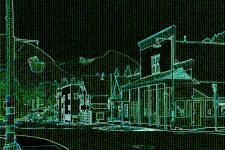 For Electric Sky 2018,  we decided to orient our collaborative installation around the theme "The Digital Frontier",  celebrating the pioneering spirit of those who push the bounds of possibility by innovating on the frontier of technology. We put together the verbiage for the project, shared below, to start getting people excited! The Digital Frontier at Electric Sky in 2018 For this project, our basic framework is to provide an overarching design theme "Explore recurring historical themes of human progress on the frontiers of innovation, layering the past with the future", and then recruit artists, technologists, scientists, and designers to…
Get Involved
If you have a passion for art and tech, we are always looking for people who want to help us push the bounds of what is possible. If you are interested,
contact us
, or come to our exhibitions and events.