Who We Are
Totally Legit is a creative collaboration group, an interdisciplinary team of artists, designers, technologists, makers, and community organizers.
What We Do
We create interactive art, experiential installations, and collaborative events with a special focus on the intersections of art, technology, and culture.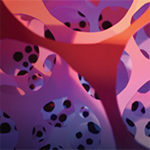 We are happy to confirm our 2019 Electric Sky will be Thu-Sun, July 25-28th, and our collaborative installations will be oriented around the theme "Bio Zoom". It will be a year of art, tech and science, and we invite you to explore how changing perspectives –whether through a microscope or a telescope — exposes the beautiful, abstract, often fractal, repeating patterns of the universe. Electric Sky is a weekend artist's retreat, focused on helping artists, technologists, and friends collaborate and incubate new work. Learn more on our Electric Sky web site: http://ElectricSkyArtCamp.com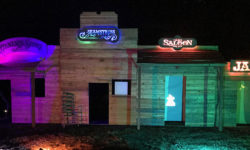 This collaborative light art installation celebrated the pioneering spirit of those who push the bounds of possibility. We explored recurring themes of human progress on the frontiers of innovation, layering together past and future technologies. The installation immersed our audience in the frontier, where they walked amongst the ghosts of the past as they looked to the future. The Seamstress Union is a special nod to the women on the Frontier in the Pacific Northwest. This project was originally displayed at Electric Sky 2019, and then adapted for a "Final Digital Frontier" show at the Vermillion Art Gallery and Bar.…
Get Involved
If you have a passion for art and tech, we are always looking for people who want to help us push the bounds of what is possible. If you are interested,
contact us
, or come to our exhibitions and events.