Who We Are
Totally Legit is a creative collaboration group, an interdisciplinary team of artists, designers, technologists, makers, and community organizers.
What We Do
We create interactive art, experiential installations, and collaborative events with a special focus on the intersections of art, technology, and culture.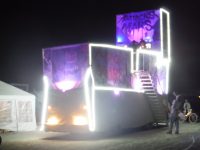 It was our third and final year having Attacks from Mars at Burning Man.  This year we updated our lighting animation, added interactivity in the form of large dials and buttons, and added a large animated digital display.  Being the third year of our installation, it went really smoothly.  We can't thank the crew enough for all their efforts. This art project was inspired in part our love for pinball!   Jeff Larson of our Totally Legit crew is a designer for the Seattle pinball zine, Skill Shot, and Greg Larson is a pinball repair technician at Quick Pinball Repair, a…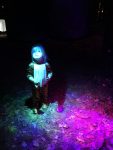 We were very excited to bring the Wondering Woods to Arts-a-Glow in Burien, thanks in part due to grants from Arts-a-Glow and 4Culture.  Here are some pics.  Learn more about the Wondering Woods at Electric Sky here.
Get Involved
If you have a passion for art and tech, we are always looking for people who want to help us push the bounds of what is possible. If you are interested,
contact us
, or come to our exhibitions and events.