Who We Are
Totally Legit is a creative collaboration group, an interdisciplinary team of artists, designers, technologists, makers, and community organizers.
What We Do
We create interactive art, experiential installations, and collaborative events with a special focus on the intersections of art, technology, and culture.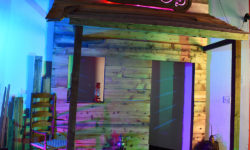 We just wrapped up our Totally Legit light art show at the Vermillion Art Gallery — the Digital Final Frontier. This show ran from December 13, 2018 – February 9, 2019. This collaborative light art installation celebrated the pioneering spirit of those who push the bounds of possibility. We explored recurring themes of human progress on the frontiers of innovation, layering together past and future technologies. The installation immersed our audience in the frontier, where they walked amongst the ghosts of the past as they looked to the future. The Seamstress Union is a special nod to the women on…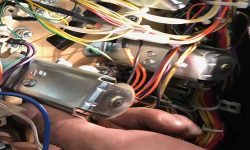 As you have probably seen, a lot of our art at Totally Legit is inspired by a love of pinball!   They are the perfect mix of mechanical and digital, fascinating for makers like us.  Greg Larson, one of our founding members, is a pinball technician and recently started his own pinball repair company, Quick Pinball Repair, servicing pinball machines in the greater Seattle area.
Get Involved
If you have a passion for art and tech, we are always looking for people who want to help us push the bounds of what is possible. If you are interested,
contact us
, or come to our exhibitions and events.