Who We Are
Totally Legit is a creative collaboration group, an interdisciplinary team of artists, designers, technologists, makers, and community organizers.
What We Do
We create interactive art, experiential installations, and collaborative events with a special focus on the intersections of art, technology, and culture.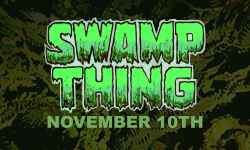 Please join us for an art show exploring the relationship between humanity, science, and our environment. Artists include Jeffrey Larson, Shelly Farnham, and friends. Thu Nov 10, 5 – 9pm, at Passable, 1005 E Union Street, see map at https://CapitolHillArtWalk.com/ Why Swamp Thing? He's a story of our times. When you meet the Swamp Thing, he's born a man, a scientist, who through his own hubris and genetic experimentation becomes mutated into a monster. Over time, you learn he's a monster that still appreciates natural beauty, protects the fate of The Green from man-made pollutants, and struggles to reconnect with his…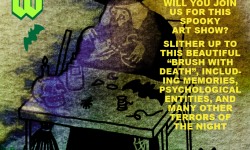 Please join us for a spooky art show on Oct 13th at Passable, during the second Thursday Capitol Hill Art Walk! Slither up to this beautiful "brush with death", including memories, psychological entities, and many other terrors of the night. This exploration of witchery arts and crafts is brought to you by Totally Legit & Passable artists and friends, including Shelly Farnham, Jeff Larson, Carey Christie, Lysa Christie, Ryan Hockett, Brad Traynoff, Sean Bray, CeCe Klotz, and April Denton. Passable: 1005 E Union Street, 5-8pm
Get Involved
If you have a passion for art and tech, we are always looking for people who want to help us push the bounds of what is possible. If you are interested,
contact us
, or come to our exhibitions and events.