Welcome


Robot Overlords




Party
Friday, Feb 2nd 8pm-2pm
at Vermillion (1508 11th Avenue)
5-10$ suggested donation
DJs:
Recess (Shameless, Yo Yo Yoga)
from 80s wave to techno
Diem
hardtribaldisco
Felix Feral
house and nu-disco
Wear your blinky, silvery, robot best and dance as we welcome our robot overlords, newly arrived after their epic battle over the airways of our fair Cloud City.
A Totally Legit arts fundraiser
including silent auction from our Attacks from Mars installation.
Now's your chance to take home some really cool art!
More about our DJs:
Rec
ess has a brilliant & edgy sound that reflects his deeeep roots in underground dance music ranging from his 80's wave & industrial influences to straight up techno.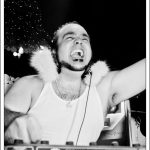 Performing since 1983, diem's signature sound is "hardtribaldisco", a blend of tribal Latin rhythms, hard funk, house beats, breaks, and layered evil disco.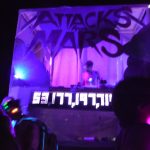 Ever since the year 2000, Felix Feral aka Fauxfaux has been crate-digging energetic house beats and catchy grooves for Seattle-based art installations and underground theme parties.
---
Learn more about:
our Attacks from Mars Installation at Vermillion, open until February 2nd
Our Totally Legit art group
Check out the cool art you can buy at our silent auction!   Money raised will be going to our upcoming Digital Frontier installation at Electric Sky, and our Cyberbot Wars installation at Burning Man.  Thanks for supporting the arts!