Who We Are
Totally Legit is a creative collaboration group, an interdisciplinary team of artists, designers, technologists, makers, and community organizers.
What We Do
We create interactive art, experiential installations, and collaborative events with a special focus on the intersections of art, technology, and culture.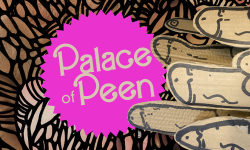 Societally, the male organ has evolved into a symbol of the darker side of masculinity and sexuality. Intimidation, domination, force, a subject of fear hidden from the public eye. In addition, our collective unconscious prohibits their public, mutual display in a room together lest we evoke the "threat" of homosexuality. PoP seeks to reclaim the penis, honoring its positive root as a source of affection, humor, and, dare we say, pride. We celebrate the utterly warm and generous humanity at the core of masculine love with a decadent and abundant plethora of penises in a humorous array. Passable1005 E Union…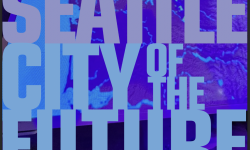 We are extremely excited to be working with Third Place Technologies, the Tamarind Tree Restaurant, and and PublicDisplay.ART to organize an our immersive art experience, Seattle City of the Future. We cannot thank everyone enough for all the hard work that has gone into this endeavor! Don't miss this fantastic Labyrinth of Imaginative Possibilities as artists explore our fears and hopes for the future, open June 3rd to June 25th. Aside from playing a key role being the scenes with material and volunteer support, there are several projects with Totally Legit artists! Learn more about from our press release here: https://myemail.constantcontact.com/Seattle–City-of-the-Future-Exhibition.html?soid=1130858234228&aid=_6mmqACiYzA Again,…
Get Involved
If you have a passion for art and tech, we are always looking for people who want to help us push the bounds of what is possible. If you are interested,
contact us
, or come to our exhibitions and events.