Who We Are
Totally Legit is a creative collaboration group, an interdisciplinary team of artists, designers, technologists, makers, and community organizers.
What We Do
We create interactive art, experiential installations, and collaborative events with a special focus on the intersections of art, technology, and culture.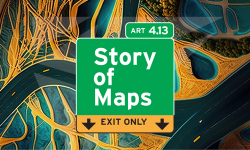 Please join us at our opening party for the Story of Maps: An Art Show at Passable! /map/ a : a representation usually on a flat surface of the whole or a part of an area— Miriam-Webster What is a map? With modern tools of art, design, layers of data, and interactive technology, maps have evolved into complex tools for wayfinding and storytelling. In this group art show, we take a closer look at the artistry of maps in conveying stories of people, in place, over time and space. Participating artists include: Beanne Hull :: Benjamin Flaster :: Celestial Austin…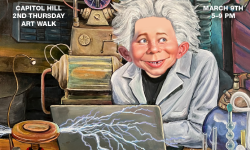 The mad scientist has become an iconic trope in modern media, denoting an eccentric genius, unbounded by societal conventions or concerns for safety in the throes of their experiments. While early depictions portrayed mad scientists as evil geniuses, cackling over concoctions, more recent trends laud the mad scientist as genius innovators pushing the bounds of what is possible through their advanced knowledge and skills. This art show highlights the thin lines between cutting innovation and hapless harm; playful creativity and madness; scientific curiosity and dangerous ambition…while also reminding us we all have a little bit of a mad scientist in…
Get Involved
If you have a passion for art and tech, we are always looking for people who want to help us push the bounds of what is possible. If you are interested,
contact us
, or come to our exhibitions and events.