Who We Are
Totally Legit is a creative collaboration group, an interdisciplinary team of artists, designers, technologists, makers, and community organizers.
What We Do
We create interactive art, experiential installations, and collaborative events with a special focus on the intersections of art, technology, and culture.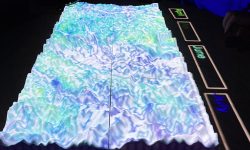 Game On Art Show at Vermillion Vermillion Art Gallery and Bar 1508 11th Ave, Seattle, WA 98122 February 2022 Opening Party Feb 10, 5-9pm during Capitol Hill's 2nd Thursday Artwalk Please join us for an experimental, collaborative show exploring the art and tech of interactive play — ranging from the buttons, switches and buzzers of electromechanical machines, to the interactivity of artificial intelligence. In this show artists and tech creatives deconstruct the elemental components of games and explore their place in our cultural zeitgeist. Participating creatives include: Andrew Cole :: Josh Lind :: Joel Walters :: Suzanne Daz :: Shelly Farnham :: Greg…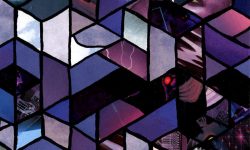 The Color Out of Space- New art by Jeff Larson The Cassini–Huygens space probe was launched in 1997, an ambitious thirteen year exploration of Saturn and its moons, that transmitted back troves of stellar information. Up until now, the last 48 hours of data has been a carefully guarded secret. Join us on this exhibition, where we analyze the secrets of these strange missing days.
Get Involved
If you have a passion for art and tech, we are always looking for people who want to help us push the bounds of what is possible. If you are interested,
contact us
, or come to our exhibitions and events.