Game On Art Show at Vermillion
Vermillion Art Gallery and Bar 1508 11th Ave, Seattle, WA 98122
February 2022
Opening Party Feb 10, 5-9pm during Capitol Hill's 2nd Thursday Artwalk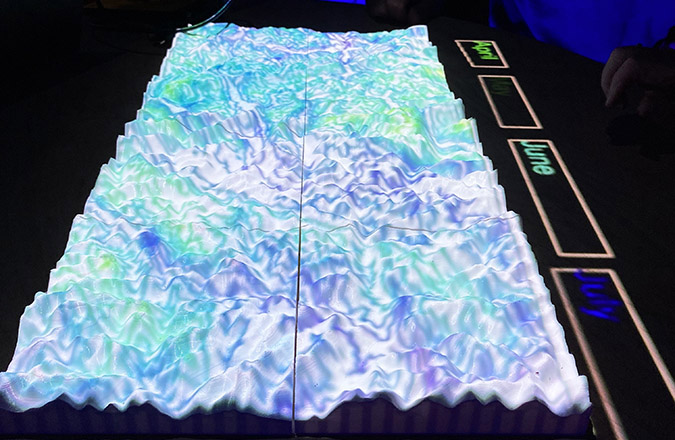 Please join us for an experimental, collaborative show exploring the art and tech of interactive play — ranging from the buttons, switches and buzzers of electromechanical machines, to the interactivity of artificial intelligence. In this show artists and tech creatives deconstruct the elemental components of games and explore their place in our cultural zeitgeist.

Participating creatives include: Andrew Cole :: Josh Lind :: Joel Walters :: Suzanne Daz :: Shelly Farnham :: Greg Larson :: James Robinson :: Bee Wilkerson :: Church of the Black Hole :: Totally Legit :: Jeff Larson :: Lysa Christie :: Sean Bray :: Brandon Traynoff :: Jordan Schwartz :: Rohin Mittal & Kamna Gupta :: Dan Montgomery :: Lysa Christie

This show builds on work by the artists, makers, and technologists who participated in Electric Sky 2021. Brought to you by Totally Legit LLC @ Passable and Third Place Technologies. Supported in part by 4Culture through a grant for Electric Sky 2021.