James Robinson, Shelly Farnham, David Hull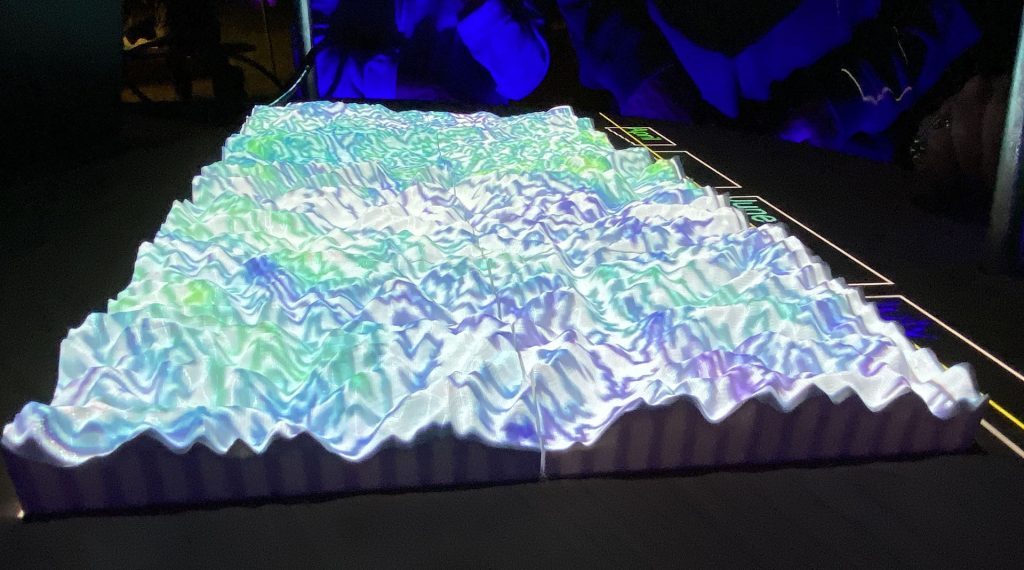 A 3-D printed map of the mountains from Skykomish to Lake Chelan, with Morel mushroom locations projected downward onto the map. The animation showed over the months how mushroom locations change by elevation and aspect of hill (NWSE). James Robinson is as an avid mushroom hunter in the Pacific Northwest, and wanted to share his deep understanding of the factors that impacted the likelihood of finding them on hikes. James Robinson developed the visualization, Shelly Farnham built the structure, and David Hull provided the structural design and 3D model.
This project was first prototyped at Electric Sky: Game On in 2021, and then shown at the Game On Show at Vermillion Art Gallery and Bar in 2022.
Materials: Plastic, metal, wood, Mylar