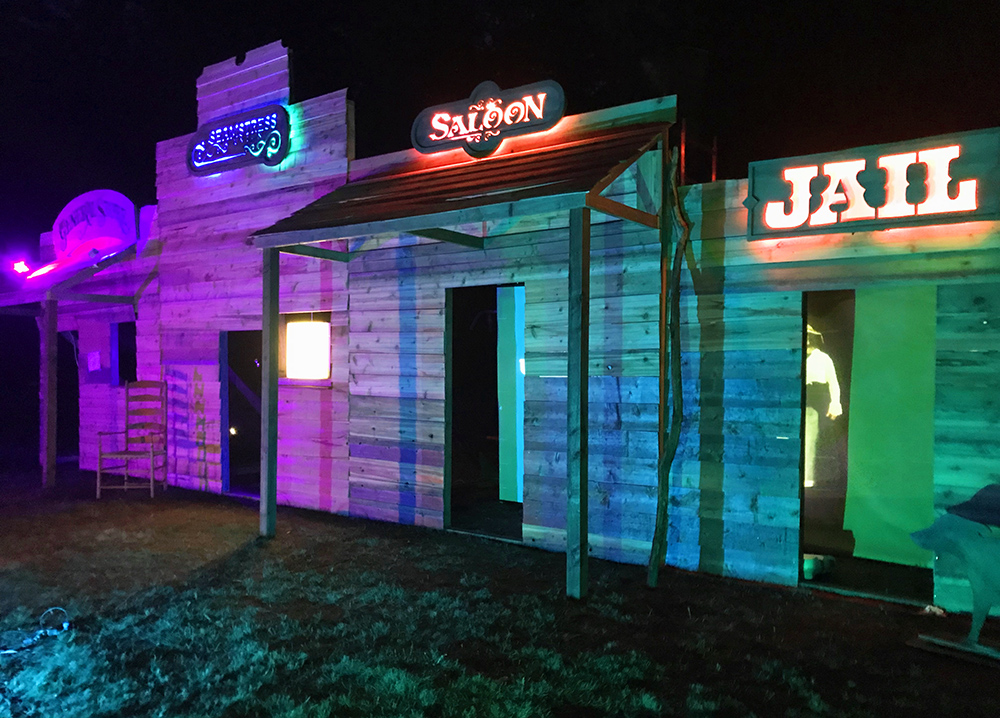 This collaborative light art installation celebrated the pioneering spirit of those who push the bounds of possibility. We explored recurring themes of human progress on the frontiers of innovation, layering together past and future technologies. The installation immersed our audience in the frontier, where they walked amongst the ghosts of the past as they looked to the future. The Seamstress Union is a special nod to the women on the Frontier in the Pacific Northwest.
This project was originally displayed at Electric Sky 2019, and then adapted for a "Final Digital Frontier" show at the Vermillion Art Gallery and Bar.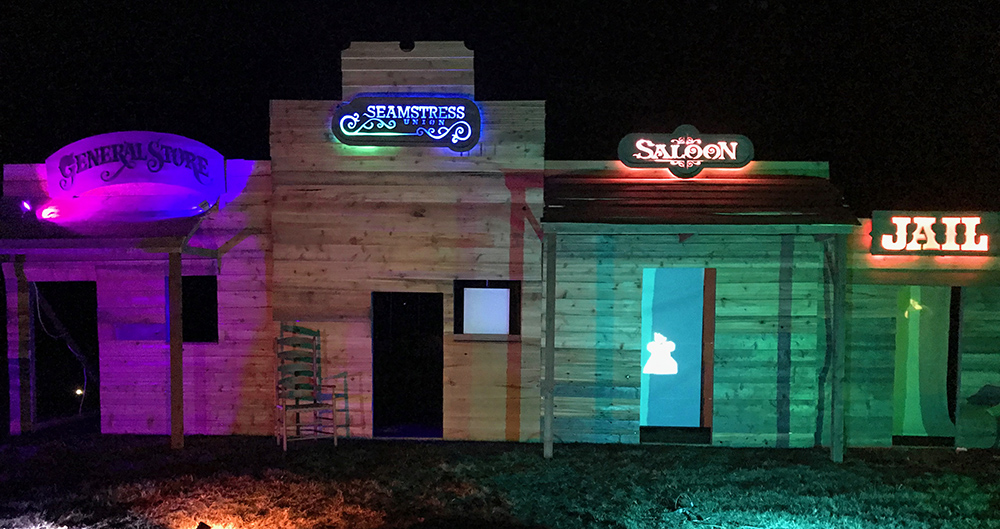 Brandon Traynoff was lead artist for the Facades, Jeff Larson lead for design, and Shelly Farnham was lead for lighting and ghosts. Other Totally Legit contributors include Greg Larson, Rohin Mittal, April Franklin. Shelly Farnham further painted the Blue Lady Ghost, and the Homage to Women's Tech, and Ben Flaster and Maggie created the Wagon Chandelier, and Jeff Taylor created live interactive ghosts for the opening night party at Electric Sky.