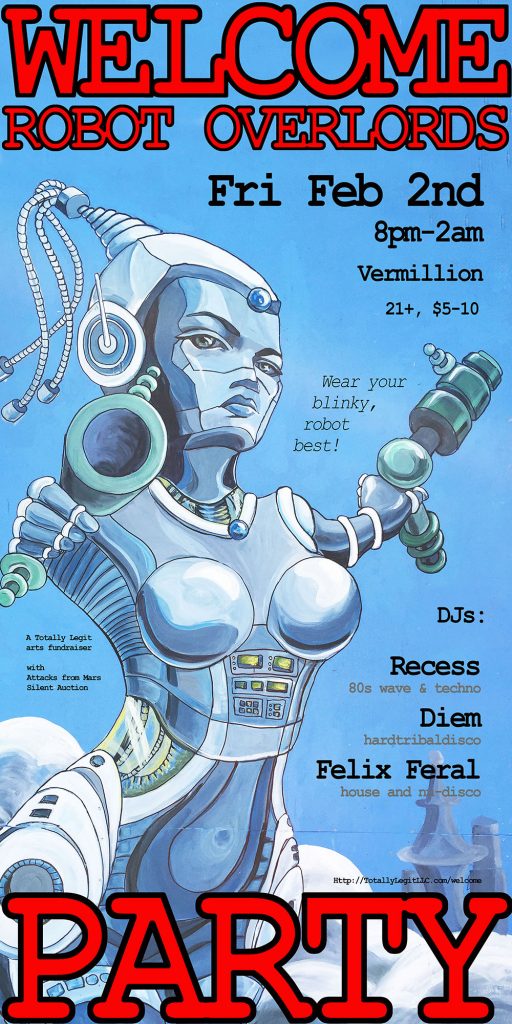 We are excited to celebrate the closing of our Attacks from Mars installation with a party!
Friday, Feb 2nd 8pm-2pm
at Vermillion (1508 11th Avenue)
We've invited some of our favorite dance DJs to play, including DJs Recess, Diem and Felix Feral.
We need to make room for our new art by getting rid of the old, so we will be hosting a silent auction for pieces from our Attack from Mars installation. Now's your chance to take home some really cool art! Check out the art we will be selling at the auction, and check out images from our opening night event.
This art project was inspired in part our love for pinball! Jeff Larson of our Totally Legit crew is a designer for the Seattle pinball zine, Skill Shot, and Greg Larson is a pinball repair technician at Quick Pinball Repair, a Seattle pinball repair shop.